Series I Torque Tester Torque Tester for Electric Drivers & Wrenches
The Series I digital torque tester is an ideal tool for calibrating electric screwdrivers with torque control. It features choice between several modes:
- peak mode to capture the peak torque achieved during a test
- real time mode to display torque transients
- peak down mode to capture critical first peak value.

Standard 3/8" drive is suitable for checking torque wrenches but not for impact wrenches. The digital torque testers are sold in kit form including tester, hard carrying case, 2 smart driver adapters and AC charger/adapter. A calibration kit is also available.

Do not use with impact or air tools (Ask for DI-1M impact wrench torque tester).

Smart driver adapters simulate screw tightening. This eliminates the need for reversing the power driver which is required for conventional driver adapters.

NOTE: The Series I Torque Tester is not CE certified.


Wide measuring range up to 130 lb-in
lb-in, Kg-cm and N-cm (selectable)
Peak, Real Time and Peak Down measuring modes (selectable)
Measure both clockwise and counterclockwise
USB output for SPC data acquisition
Programmable automatic display reset
Heavy-duty metal construction
Runs on internal NiCad batteries or AC adapter
3/8" drive for socket wrenches
ISO/IEC 17025 Long-form Certificate & Test Data is optionally available
2 - driver adapters included: i-8 & i-80 come with smart adapters, CD-150M comes with spring
Model
Ranges
Resolution
i-8
0.35-7.0 lb-in
0.40-8.0 Kg-cm
4.00-80.0 N-cm
0.001 lb-in
0.001 kg-cm
0.01 N-cm
i-80
3.50-70 lb-in
4.0-80 Kg-cm
40.0-800 N-cm
0.01 lb-in
0.01 Kg-cm
0.1 N-cm
CD-130
6.5-130 lb-in
7.5-150 Kg-cm
75-1500 N-cm
0.1 lb-in
0.1 Kg-cm
1 N-m
Specifications – Standard Driver Adapters (2 included)
i-8
i-80
CD-130
Adapter
Smart Adapters
Spring Adapters
Model
OW-025E
OW-10E
OW-20E
OW-60E
SJ-50
SJ-100
Range lb-in
2
9
18
53
8~50
50~130
Mechanical life
10,000 hrs.
8,000 hrs.
5,000 hrs.
5,000 hrs.
2500 times
Screw on top
6-32
6-32
8-32
1/4-20
5/16-18
3/8-16
Plug to socket
3/8" square x 5/32" (20 mm square x 4 mm)

Optional Metric Smart Driver Adapters
| Model number | OW-025 | OW-10 | OW-20 | OW-60 |
| --- | --- | --- | --- | --- |
| Range | 25 N-cm | 100 N-cm | 200 N-cm | 600 N-cm |
| Screw on top | M2P0.4 | M3P0.5 | M4P0.7 | M6P1 |
SW-1 Data Acquisition Software for Force Gauges & Torque Gauges
Full SPC and graphing capabilities
Automates your data collection
Provides a running log of all measurements along with a chart of the data as well as statistical information
More details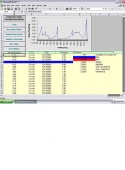 Cic-Torque Torque Instrument Calibration
Short turnaround
Easy planning of calibration
More details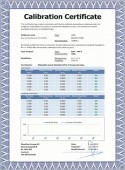 The Series I is supplied as complete kit in a foam fitted aluminum carrying case, including 2 smart adapters, ac adapter, NIST Calibration certificate and instruction manual.

Product name
Price
Quantity
Product name
Price
Quantity
All mentioned prices are excluding VAT & excluding shipment costs.
Availability : Available , preorder 1-2 weeks , special order, request