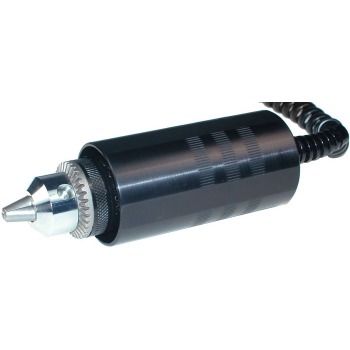 Click on an image for a larger image
R50 Series Universal Torque Sensor for bi-directional torque measure

This universal Torque Sensor measures bi-directional torques for a wide variety of applications.
The R50 series offers a range of capacities between 10 ozFin to 100 lbFin (7 to 1,150 Ncm) and contains a practical Jacobs chuck for samples up to 12.7 mm in diameter, depending on capacity.
Its versatile design make it perfect for all kinds of applications. The R50 Series Torque Sensor can be used as a hand held device, or mounted to a torque test stand and is compatible with torque gauge models Series 7i, 5i and 3i indicators (sold separately) via the unique Plug & Test technology. Consequently, sensors can be changed in a quick & easy way.
Compatible with the Series 7i, 5i and 3i digital indicators
Rugged aluminum housing
Unique Plug & TestTM connector holds all calibration and configuration data
NIST-traceable certificate of calibration included
Measures from 7 Ncm up to 1150 Ncm
Model
Capacity with Model 7i / 5i
Resolution with Model 7i / 5i
Capacity with Model 3i
Resolution with Model 3i
MR50-10Z
10ozFin
700gFcm
7kgFmm
70Nmm
7Ncm
0.005
0.5
0.005
0.05
0.005
10ozFin
7kgFmm
7Ncm
0.01ozFin
0.005kgFmm
0.005Ncm
MR50-20Z
20ozFin
1400gFcm
14kgFmm
14Ncm
140Nmm
0.01
1
0.01
0.1
0.01
20ozFin
14KgFmm
14Ncm
0.02ozFin
0.01kgFmm
0.01Ncm
MR50-50Z
50ozFin
3600gFcm
36kgFmm
350Nmm
35Ncm
0.02
2
0.02
0.2
0.02
50ozFin
36kgFmm
36Ncm
0.05ozFin
0.05kgFmm
0.05Ncm
MR50-12
12IbFin
1IbFft
140kgFmm
135Ncm
1.35Nm
0.005
0.0005
0.1
0.1
0.001
12IbFin
140kgFmm
135Ncm

0.001IbFin
0.1kgFmm
0.1Ncm
MR50-50
50IbFin
4IbFft
580kgFmm
570Ncm
5.7Nm
0.02
0.002
0.5
0.5
0.005
50IbFin
580kgFmm
570Ncm
0.05IbFin
0.5kgFmm
0.5Ncm
MR50-100
100IbFin
8IbFft
1150kgFmm
1150Ncm
0.05
0.005
0.5
0.5
100IbFin
1150kgFmm
1150Ncm
0.1IbFin
1kgFmm
1Ncm
Series 3I Advanced Force/Torque Indicator
Interchangeable force and torque sensors through Plug & Test™technology
High-speed 2,000 Hz sampling rate
More details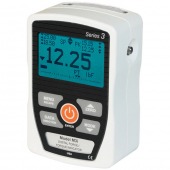 Series 5I Advanced Digital Force/Torque Indicator
Interchangeable force and torque sensors through Plug & Test technology
External trigger mode - for switch contact testing or remotely stopping display update
More details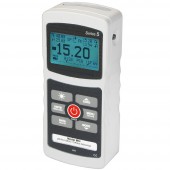 Series 7I Advanced Force/Torque Indicator
Continous data capture of up to 5,000 data points, at up to 14,000 Hz, downloadable to a PC
Interchangeable force and torque sensors through Plug & TestTM technology (sensors are sold separately)
More details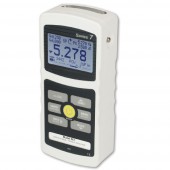 | | |
| --- | --- |
| Accuracy: | ± 0.35% of full scale + indicator |
| Weight: | from 0.6 kg |
| Warranty: | 3 years |
Product name
Price
Quantity
Product name
Price
Quantity
All mentioned prices are excluding VAT & excluding shipment costs.
Availability : Available , preorder 1-2 weeks , special order, request