SK 122 FM High-Capacity, Water-Proof Online Tension Sensor

3 Ranges
200 KG (440 LBS/2000N)
300 KG (660 LBS/3000N)
500 KG (1100 LBS/5000N)
The new CHECK-LINE Model SK 122 FM Tension Sensor measures the running line tensions of wires, cables and similar process materials.
Its unique strain-gauge design delivers excellent measurement precision and stability as well as providing maximum overload protection.
17mm non-rotating bearing journal
Designed as a single-roller system -uses an existing reversing point for tension measurement
System of protection IP67 - waterproof
Resolution of 0.1% and better
Rugged stainless steel housing is environmentally sealed
Threaded housing with lock-nuts permits easy mounting and simple alignment
Overload protection up to 800%
Supplied with a 10 ft. (3 m) shielded cable. Optional lengths are available
Custom sensor designs can be developed to meet specific applications requirements.
TS621 Strain Gauge Amplifier
Designed for use with a wide range of strain-gauge-based force, load and tension sensors
0-10VDC analog output
More details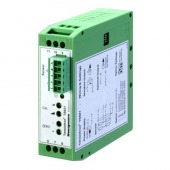 HCC-Easy Data Transfer & Analysis Program For Honigmann Tension Sensors
Real time display of measured values graphically and digitally, indicating the actual value in tension units
Export data in ASCII format
More details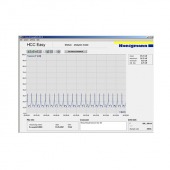 DPM502 Digital Tension Indicator
Selectable "damping function" reduces display fluctuations
24V DC power supply with galvanic isolation
More details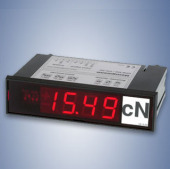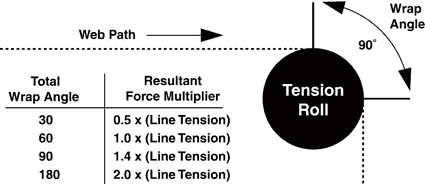 Measuring Ranges
200 KG (440 LBS/2000N)
300 KG (660 LBS/3000N)
500 KG (1100 LBS/5000N)
Measuring Principle
Strain Gauge
Accuracy
±0.5% Full Scale or better
Sensor Excitation
10 VDC (12 VDC, max.)
Sensor Output
1.5 mV/V
Input Resistance
1000 Ohms ± 4
Output Resistance
1000 Ohms ± 2
Overload Protection
400 - 800%
Deflection
0.07mm (max.)
Housing Material
Stainless Steel
Environmental Protection
IP67 (Water-Proof)
Cable Type
5.5 mm diameter shielded cable with bare leads
Operating Temperature
15 to 122° F (-10 to 50° C)
Fequency Responce
5 msec (200 Hz)
Zero Adjustment
±45%
Weight
450g