G1001 Wire Terminal Grips

These grips are designed for securing wire terminals, cables, connectors, and other samples for pull testing. Three wire diameter capacities are available, 3.1mm, 6.3mm and 9.5mm.
Use these grips with the G1002 dual roller grip, and choice of test stands and force gauges to create complete terminal and crimp testing systems.
3 Models Available:
G1001:
Thread: #10-32 UNF
Sample size: 3.1mm max. dia. / 0 - AWG 8 (approximate)
G1001-1:
Thread: #10-32 UNF
Sample size: 3.1mm - 6.3mm dia. / AWG 8 - AWG 2 (approximate)
G1001-2:
Thread: #10-32 UNF
Sample size: 6.3mm - 9.5mm dia. / AWG 8 - AWG 2 (approximate)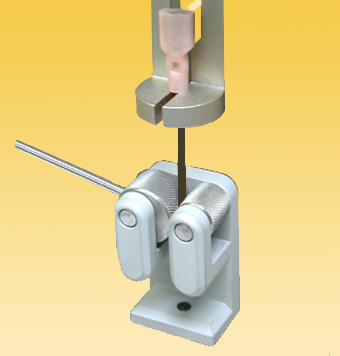 Model
Capacity
(N)
Weight
(g)
ØA
(mm)
B
(mm)
C
(mm)
D
(mm)
G1001
1000
130
25.4
86.4
0 - 3.1
36.8
G1001-1
3.1 - 6.3
G1001-2
6.3 - 9.5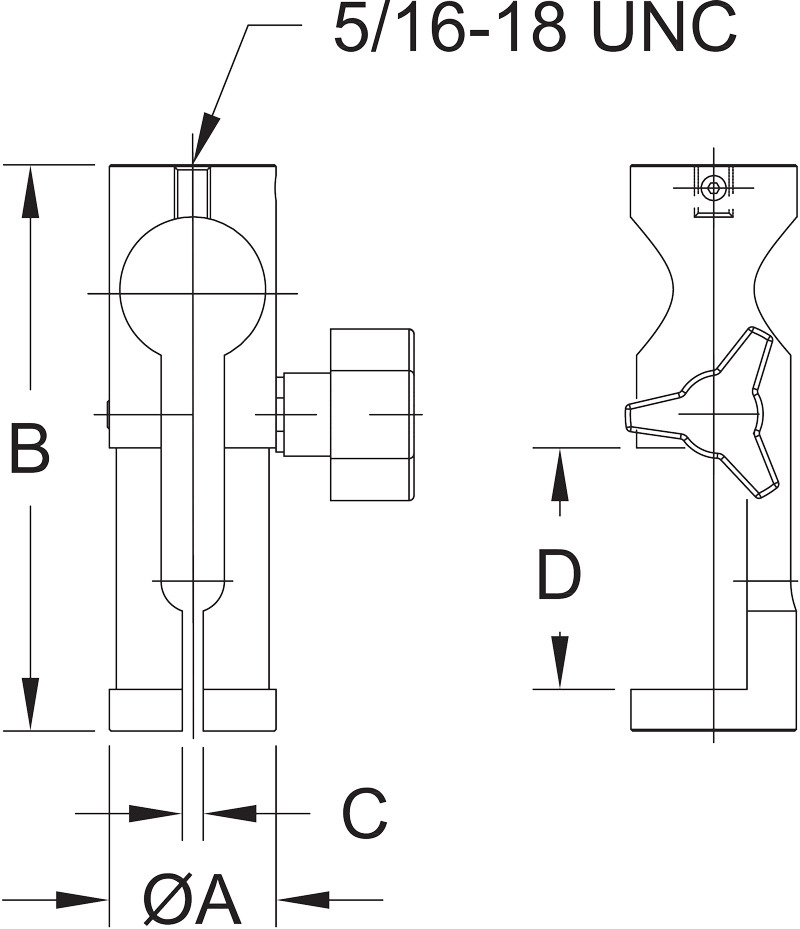 - G1001 -
Thread:
#10-32 UNF
Sample size:
3.1mm max. dia.
0 - AWG 8 (approximate)
- G1001-1 -
Thread:
#10-32 UNF
Sample size:
3.1mm - 6.3mm dia.
AWG 8 - AWG 2 (approximate)
- G1001-2 -
Thread:
#10-32 UNF
Sample size:
6.3mm - 9.5mm dia.
AWG 8 - AWG 2 (approximate)
- GENERAL -
Capacity:
750 N (200 lb)
Size:
87,12 x 25,4 mm (L x D)
(3.43"L x 1"D)
Weight:
0.1 kg (0.29 lb)