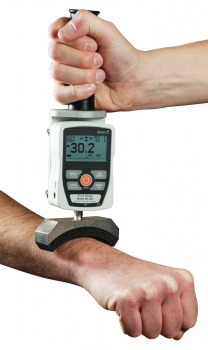 Click on an image for a larger image
EK3 Advanced Ergonomics Testing Kit

Test push/pull muscle strength and functional task requirements up to 500 lb.
These kits make job task analysis and ergonomics analysis simple and accurate, ideal for workplace design, physical therapy, and ergonomic studies. These kits present the ergonomist and other professionals with a simple and economical testing solution.
The kit includes a force gauge with data output, MESURTM Lite data collection software, and a USB cable.
The kits are available in capacities of 200 lbF and 500 lbF.
Programmable set points with pass/fail indicators
USB data output (single data point)
Peak readings and set points always displayed
Large backlit graphic display
High-speed 2,000 Hz sampling rate
3 selectable units of measurement
Includes NIST Traceable Calibration Cert
3 Year Warranty
MESURgauge Mesurgauge Load & Travel Analysis Software
Sends data from a force or torque gauge and travel display to a PC for further analysis
Graph manipulation tools, including zooming, rescaling, panning, titles, and more
More details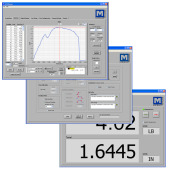 The EK3 is sold as a complete kit that includes the gauge, 3 ergonomic attachments, non-slip rubber handles, hook, flat head, ac adapter, NIST-Traceable calibration certificate in a rugged carrying case.

Product name
Price
Quantity
Product name
Price
Quantity
All mentioned prices are excluding VAT & excluding shipment costs.
Availability : Available , preorder 1-2 weeks , special order, request