Click on an image for a larger image
AD-300L Slim Probe Durometer

The slim probe AD-300-L durometer is developed for hardness measurements on irregular shapes and areas that are hard to reach. It meets the requirements of different international standards, including DIN ISO 7619-1, ISO 868, ISO 7619-1 and ASTM D 2240 with exception of the footer diameter and is available in 3 different versions:
Type 1: Slim probe 1 with a foot diameter of 8 mm for hard to reach or irregular shapes.
Type 2: Durometer with chisel shaped probe for hard to reach or narrow areas.
Type 3: Slim probe 2 with a thinner foot, diameter of 5 mm, to reach narrow places or irregular shapes.
Available with 3 different foots (5 mm diameter, 8 mm diameter and chisel shape)
Enables hardness measurements at narrow areas or irregular shapes
Optional drag pointer available
High accuracy of 1 points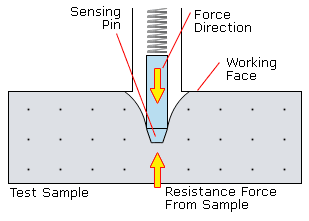 | Model | ASTM D2240 | DIN 53505 | ISO 868 | ISO 7619 |
| --- | --- | --- | --- | --- |
| AD-300L-A | | | | |
| AD-300L-D | | | | |
OS-300-2 test stand for durometer
Constant load principle for accurate measuring results
Shore D weight optional available
Conform international standards: DIN 53505, ISO 868, ISO 7619, ASTM D 2240
More details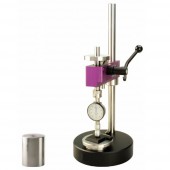 OS-300-2-OO hardness test stand for durometer OO
For hardness measurements with shore OO
More details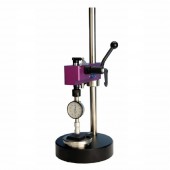 Dial diameter:
57 mm
Total length:
121 mm
Range:
0 - 100
Accuracy:
± 1
Resolution:
1
Drag pointer:
Optional
Weight (net):
184 g
Standards:
DIN ISO 7619-1
ISO 868
ISO 7619-1
ASTM D 2240
Product name
Price
Quantity
Product name
Price
Quantity
All mentioned prices are excluding VAT & excluding shipment costs.
Availability : Available , preorder 1-2 weeks , special order, request