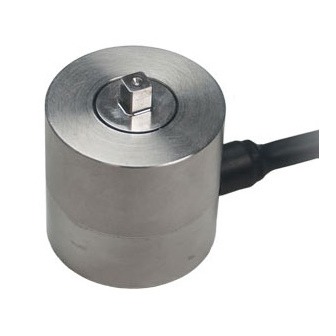 Click on an image for a larger image
R55 Series Square Drive Torque Sensor

This robust R55 Series torque sensor is specially designed for a variety of applications in various industrial areas with measuring ranges available until 550 Nm.
The Series R55 torque sensor is compatible with the Series 7i, 5i and 3i torque gauges.
Inline operation with a torque wrench is possible due to the square drive on both sides.
Compatible with the 7i, 5i and 3i digital indicators
Stainless steel and aluminum construction
Rugged cylindrical design
NIST-traceable certificate of calibration included
Unique Plug & TestTM connector holds all calibration and configuration data
Square drives on each end
Series 3I Advanced Force/Torque Indicator
Interchangeable force and torque sensors through Plug & Test™technology
High-speed 2,000 Hz sampling rate
More details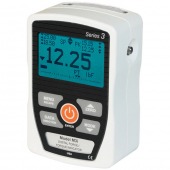 Series 5I Advanced Digital Force/Torque Indicator
Interchangeable force and torque sensors through Plug & Test technology
External trigger mode - for switch contact testing or remotely stopping display update
More details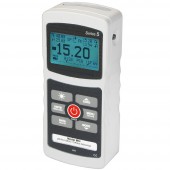 Series 7I Advanced Force/Torque Indicator
Continous data capture of up to 5,000 data points, at up to 14,000 Hz, downloadable to a PC
Interchangeable force and torque sensors through Plug & TestTM technology (sensors are sold separately)
More details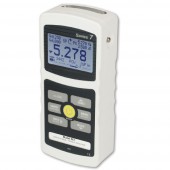 Model
Capacity with Model 5i & 7i
Resolution with Model 5i & 7i
Capacity with Model 3i
Resolution with Model 3i
MR55-20
20IbFin
1.5IbFft
220NcM
0.02IbFin
0.002IbFft
0.2Ncm

20IbFin
230kgFmm
220Ncm
0.002IbFin
0.2kgFmm
0.2Ncm
MR55-50
50IbFin
4IbFft
570Ncm
0.05IbFin
0.005IbFft
0.5Ncm
50IbFin
580kgFmm
570Ncm
0.05IbFin
0.5kgFmm
0.5Ncm
MR55-100
100IbFin
8IbFft
1150Ncm
0.1IbFin
0,01IbFft
1Ncm
100IbFin
1150kgFmm
1150Ncm
0.1IbFin
1kgFmm
1Ncm
MR55-200
200IbFin
16IbFft
1300kgFmm
2200Ncm

0.2IbFin
0.02IbFft
2kgFmm
2Ncm
200IbFin
2300kgFmm
2200Ncm
0.2IbFin
2kgFmm
2Ncm
MR55-400
400IbFin
32IbFft
4600kgFmm
4500Ncm
0.5IbFin
0.05IbFft
5kgFmm
5Ncm
400IbFin
4600kgFmm
4500Ncm
0.5IbFin
5kgFmm
5Ncm
MR55-1000
1000IbFin
80IbFft
11400kgFmm
11000Ncm
1IbFin
0.1IbFft
10kgFmm
10Ncm
1000IbFin
11500kgFmm
11000Ncm
1IbFin
10kgFmm
10Ncm
MR55-5000
5000IbFin
400IbFft
55kgFmm
55000Ncm
5IbFin
0.5IbFft
0.05kgFmm
50Ncm
5000IbFin
55kgFmm
550Nm
| | |
| --- | --- |
| Accuracy | ± 0.6% of full scale + indicator |
| Weight | From 0.6 kg to 0.9 kg |
| Warranty | 3 years |
Product name
Price
Quantity
Product name
Price
Quantity
All mentioned prices are excluding VAT & excluding shipment costs.
Availability : Available , preorder 1-2 weeks , special order, request