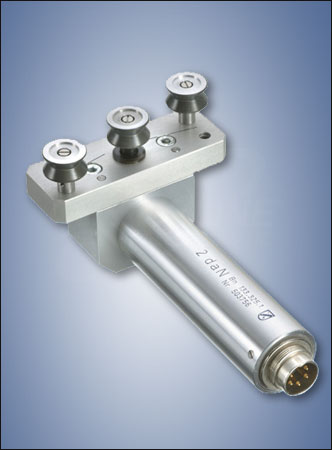 Click on an image for a larger image
133-32 Precision Tension Meter

The angled design utilized in this series gives users a general-purpose sensor with a narrow profile. This makes for convenient measurement operations even where space is restricted - typical when measuring woven tapes and web threads.
The range of applications for this series of sensors covers extensive areas in research, quality control and production in the wire, cable, film and textile industries and the like.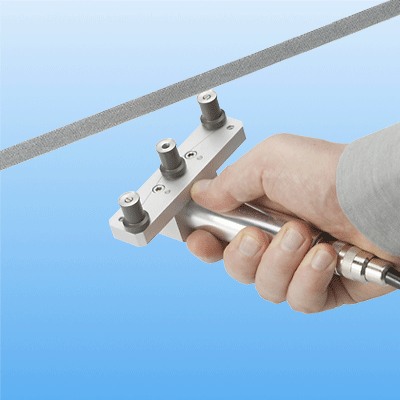 Available in 6 rated load ranges: 0 to 300cN ... 0 to 4daN
Smallest possible angle of contact (10°) means minimum impact by:
- inherent stiffness
- acceleration torques
- inertial forces due to deflection
Diameter, stiffness, weight and speed of the product being measured have no influence on measuring accuracy
Effective overload protection for uninterrupted availibility
Excellent long-term stability and high precision for reproducible measuring results
Easy handling even when inserting into running products in cramped quarters
Measuring path: 70, 100 or 120mm
Customized guide rollers optional
3 ball-bearing aluminium rollers with V-groove, root Ø 11mm
For measuring monofilament textiles, copper- and steel wires, healds, carbon fibres up to 2,0 mm Ø, as well as tapes, belts, thread groups, films, foils, magnetic tapes, etc.