Raytek MiniTemp Series

- Raytek MiniTemp Infrared thermometers -
On this page our Raytek infrared thermometers from the MiniTemp series can be found.
Click on one of the thermometers below for more information.


Raytek MT4 Hand-held non-contact infrared thermometer with Class II laser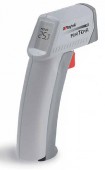 Minitemp Non-contact Pocket model
Temperature Range:
-18 to 400°C
With laser point sighting!
8:1 Distance to spot ratio
Raytek MTFS Food Safety IR Thermometer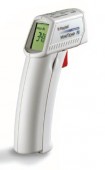 Minitemp Foodsafety
Non-contact Pocket model
Temperature Range:
-30 to 200°C
Greatest accuracy in the food critical zone of 0 to 65°C
Distance to spot ratio:
4:1