Durometer Test Stand
Test Stands for our durometers allow precise and repeatable measurements any time. They eliminate operator errors and therefore upgrade your accuracy.
OS-300-2 test stand for durometer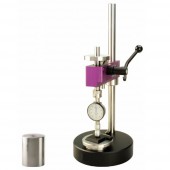 Durometer hardness tester
Suitable for different durometer types: A, AO, D, B, C, DO, O
Conform to DIN 53505, ISO 868, ISO 7619, ASTM D 2240
OS-300-2-OO hardness test stand for durometer OO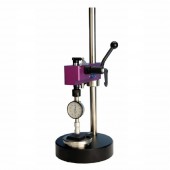 Shore OO Durometer test stand
Hardness tests conforming to ASTM D2240
Integrated crash ring and shock-free lowering
Micro hardness tester | IRHD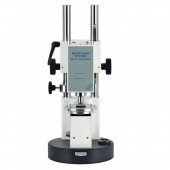 Micro hardness tester for thin elastomers and O-rings
Complies to DIN ISO 48, ISO 48 & ASTM D 1415.
Macro IRHD hardness tester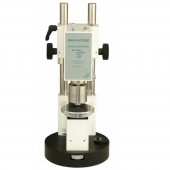 Macro hardness tester for thicker specimens from 6 mm
Automatic operation prevents operator errors
Different inverts available
PTS-HP Durometer Test Stand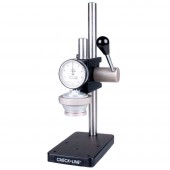 Mechanical lever-operated test stand for HP model durometers
Constant-pressure outer shell system guarantees consistent test force
Dimensions 338 x 152 x 245mm
RX-OS-1 Durometer Test Stand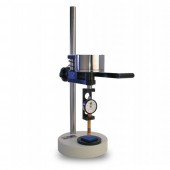 Compatible with RX-1600, RX-1700, RX-2000 & RX-DD Durometers
RX-OS-2 Durometer Test Stand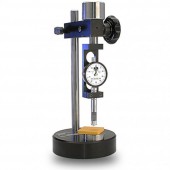 Durometer Test Stand for RX Durometers Type A, Type B & Type O
Eliminates operator error
RX-OS-2H Durometer Test Stand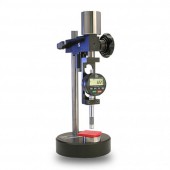 Durometer Test Stand for RX Durometers Type A, Type B, Type E & Type O
Eliminates operator error
Air Dampened Controlled Rate of Descent
RX-OS-3 Test Stand for Type M Durometer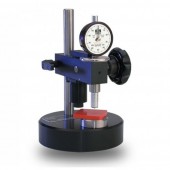 Durometer Test Stand for RX Durometers Type M
Required for Type M Durometers per ASTM D2240
RX-OS-4 Durometer Test Stand for Type OO & OOO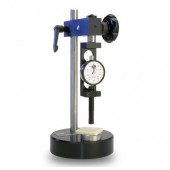 Durometer Test Stand for RX Durometers Type OO & Type OOO
Eliminates operator error
RX-OS-4H Durometer Test Stand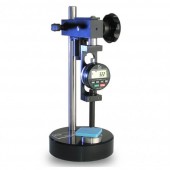 Durometer Test Stand for RX Durometers Type OO & Type OOO
Eliminates operator error
Air Dampened Controlled Rate of Descent